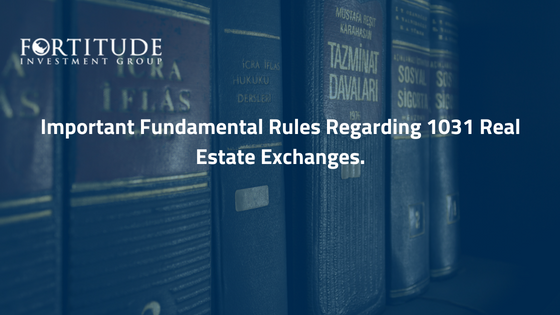 Fortitude Investment Group, LLC specializes in helping accredited investors nationwide locate securitized 1031 Real Estate replacement properties through its proprietary website www.1031dst.com .
www.1031dst.com is a web portal in which accredited investors can search out approved, diversified 1031 Delaware Statutory Trust replacement properties in multiple real estate sectors for 1031 exchange through national DST sponsors.
Fortitude Investment Group, LLC believes any accredited investor considering a 1031 real estate exchange utilizing a DST should understand some of the basic, but important, exchange rules.